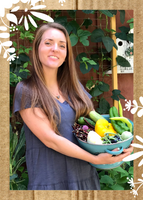 WELCOME TO MY COTTAGE HOMESTEAD
It's taken me years to create my little cottage homestead and, honestly, just as long to realize that's what my style of homesteading, gardening, and home decor were. If you want to learn how to make your place the cottage-core dream you've always wanted, follow along, and I will share and teach you all the things I've learned along the way.
Testimonials
"I'm in love with these sweet little cards I ordered from Wildwood Wonder. I love to send a "note" from time to time. I mean, who doesn't love snail mail?"

Becky Z.
"The coloring book quality! The paper is so thick, and you can cut tases out to fit a frame. I'm going to be hanging these in my daughters room for sure!"

Elisa S.
"Love the Mini Bee prints! I had my daughter's set & mine custom framed!" 

Cinnamon M.
"I'm super excited to get writing. The boys used to write letters all the time. Then we got out of it. So I'm excited to get back to it with these cards and postcards!"

Dylana B.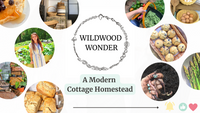 Wildwood Wonder Adventures
Follow along as we create a cottagecore homestead in the woodlands of Northeast Mississippi. Step by step, we are creating a magical place among the wildwoods!
Wildwood Wonder YouTube
Join the W.W. COTTAGE Newsletter
You will be in the know before anyone else & get exclusive offers!